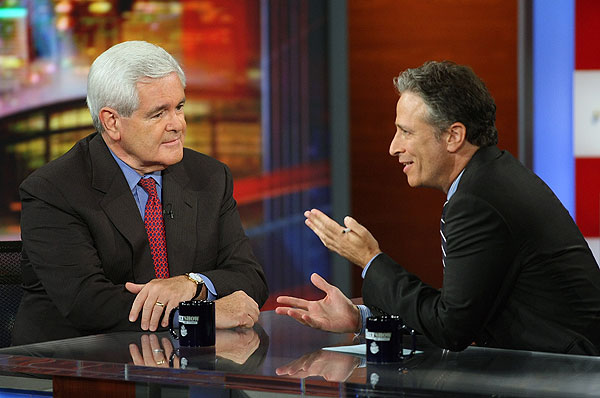 One of the many joys of listening to Hannity's radio program in the afternoon is that I get to hear from Newt Gingrich approximately 80 times per week. Which is coincidental since that is the number of seats that Newt (1) claims the Republicans very well could gain in the mid-term election now less than a month away, although through more official channels he is
a bit more tempered in his prediction
. So, I decided to look at the numbers and have come to the conclusion that Newt is setting himself up to be disappointed.
Now, I fully expect the Republicans to take a good number of seats since that is not unusual for the party opposing the executive in a midterm election. But 80 seats would be huge. Almost unprecedented. Since 1912, the first year the House reached the current size of 435 seats, there have been two times that many seats have flipped to the opposing party: 1932 when the Democrats gained 97 seats and 1938 when the Republicans secured 81. We also saw gains by the Democrats of 76 and 75 seats in 1922 and 1948 respectively. And there were a lot of post-war/economic issues going on in those elections. But since 1948, the biggest shift was the 54 seat Republican gain in 1994. Even counting the 2006 and 2008 elections as a single event, Democratic house strength recently increased by 52 seats. Bigger shifts than this seem to be a thing of the past.
Of course, one may argue that we have significant post-war/economic issues occurring in this election year, which would be a valid point. And there does seem to be a trend that big gains by one party (such as the 52 seats gained by Democrats in the previous two cycles) are lost in the following cycle. And the Republicans do have regression to the mean working for them. But just running the numbers, it looks like
at best there are 48 Democratic seats in danger of flipping
, and of those 16 seem to be pure tossups. This doesn't even count the four Republican seats (Hawaii 1st, Illinois 10th, Louisiana 2nd, and Delaware At Large) that are in danger. Rep. Boehner and colleagues will have to have better than a perfect game on election night, with all the tossup races breaking their way, keeping all of their own seats, and picking up some that they hadn't expected in order to reach the levels Mr. Gingrich expects. Right now, the numbers just don't support his predictions.
But even if that does happen, the Republicans will probably be riding into Congress on a wave of Tea Party supporters coming out in droves to the polls. And what will happen with a freshman class who has come to
join the fight, not the club
(2)? They will have a bloc of
Dr. No's
(3) to gum up the machine. So, I'm not sure winning back the House that way will have much utility for them.
My prediction (which will invariably be wrong) is that the Democrats will retain the House with a thin margin. And I mean one or two seats thin. But with just under four weeks left, anything could happen.
Image via Minnesota Public Radio
(4)
(1) Sarah Palin as well as some current House Republicans have also made such claims on Hannity's show.

(2) By the way, here's a bridge that just went up for sale ...

(3) Yes, that should be Drs. No, but it doesn't sound as nice in the sentence.

(4) Out of respect for his political beliefs, you will notice that Mr. Gingrich's picture is on the

right

side of the post.